For the safety of our farm animals and our other customers, we respectfully ask that all Pets stay home.
The only animals that will be allowed onto the farm or in our shops are Service Animals. Emotional support animals, comfort animals, and therapy dogs are not service animals. Service Animals we allow need to be wearing proper identification and must be in accordance with Title II and Title III of the ADA. This is defined as any dog that is individually trained to do work or perform tasks for the benefit of an individual with a disability including a physical, sensory, psychiatric, intellectual, or other mental disability.
All perishable items need to be returned within 5 days of purchase. In order to issue a full refund, we will need a receipt and the remainder of product. If you have no receipt, you will be issued store credit.
We must have the non-perishable item back for any type of credit. In order to recieve a refund for non-perishable items, we will need a receipt and the item being returned.
Ice Cream CANNOT be returned for any type of credit unless the product had an issue during its production (this includes our half gallons, pints, or any product from our dipping cabinet).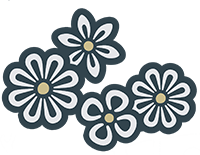 Frequently Asked Questions
Are There Restrooms?
wdd
2023-06-20T13:03:00-04:00
Yes, there are porta potties on site along the left side of our Dairy store.
Is Merrymead Wheelchair Accessible?
wdd
2023-06-20T12:57:42-04:00
Merrymead is on loose stone and some paved farm ground. Wheel chairs, strollers, and wagons can be brought on premise and are able to be outside to visit farm animals, but the ground (like any farm) can be bumpy in spots and a little tricky to push through in some areas.
Our Dairy store could be somewhat difficult to navigate in as it is a quaint layout with smaller aisles for shoppers.
We ask that strollers and wagons remain outside to allow for customers to shop comfortably .
Is Smoking Allowed?
wdd
2023-06-20T12:56:58-04:00
No, Merrymead is a smoke-free farm. Please no smoking or vaping.